420 IN OKC_ DEALS, LIFESTYLES AND MORE
BACK
---
5 min Read
ORIGINS CANNABIS
---
CELEBRATING 420: A GUIDE FOR A WELL SPENT 420 BY LIFESTYLE
Hey, cannabis lovers! We probably don't need to remind you, but just in case you forgot 420 is right around the corner! That's right, April 20th is almost here and we are ready to celebrate!
But, what if you want to celebrate and don't know what to do? Fortunately, for our Oklahoma residents, we've got you covered!
We have paired some of Oklahoma's best activities with our lifestyles + recommended products to make this day a celebration for all! Our lifestyles are here to help you craft your own experience, and explore confidently. Coming up with activities that fit your Origins lifestyle can be challenging, especially in these times. That's why this article is here to help you discover some activities in Oklahoma to partake in this 420!
SELF DISCOVERY
Those with a Self Discovery lifestyle, love challenging their minds and reflecting on all aspects of their life. If you are interested in figuring out exactly who you are or even if you are just looking for a spark of creativity there are a ton of options in Oklahoma! Grab some Rabbit Hole Dutch Hawaiian and get going! We have listed some activities that will help you seek both these aspects.
Painting with friends at your home or at a local shop
Meditate at home or in a studio
Paddleboard at Flat Tide - Oklahoma City
Try yoga at home or at a studio near you
Visit Oklahoma City Museum City of Art
ADVENTUROUS
Exploring the world around you this 420 with the Adventurous lifestyle. Taking a hike, boulder hopping, or river rafting are all great ways to spend the day paired with our Origins Lemon Cookies flower. The list below is for our people who want to go where they feel most alive!
Hike to Oklahoma's tallest point (Mt. Kenton)
Ziplining over mountains - Davis
Boulder hopping - Indiahoma
Go spelunking - Freedom
Dig for crystals - Jet
Raft the river - Tahlequah
Travers sand dunes - Waynoka
Go off-roading - Disney
Parasailing over Grand Lake – Afton
SOCIAL
For people who fall under our Social lifestyle, you might enjoy being in a different state of mind while exploring a new setting. The list below of Oklahoma activities is a perfect way to help you enjoy your relaxing time while creating adventure and seeking new friendships. Grab a pack of Origins Infused Lifestyle Pre-Rolls and make memories with friends this 420!
Canoe the lower Mountain Fork River - Broke Bow
Explore the history and art at Oklahoma City Underground - Oklahoma City
Kayak the Oklahoma River - Oklahoma City
Cruise down the canal - Oklahoma City
Paddleboard at Flat Tide - Oklahoma City
Oklahoma City Zoo - Oklahoma City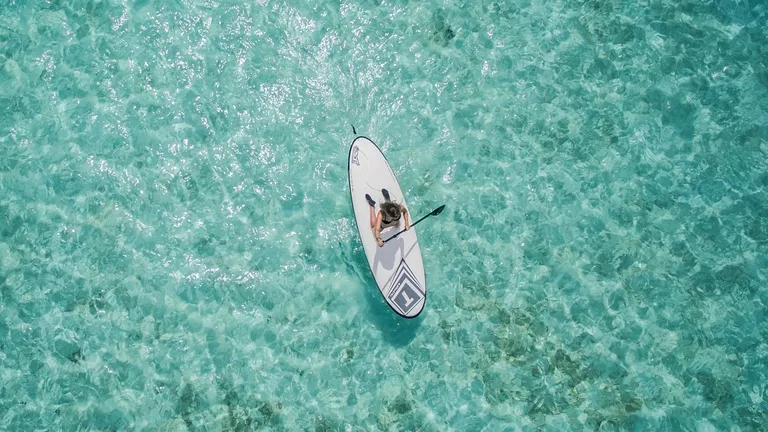 HOLISTIC
This lifestyle is focused on seeking balance and striving for clarity. Under the Holistic category, your body tends to crave normalcy and pain relief. You might want to try out some Wild CBD Capsules to unwind and relax. To help you improve your quality of life and well-being this 420, check out some of the activities from the list below!
Treat yourself to a sauna session
AFTER HOURS
Releasing, relaxing, and letting your body charge is something that the After Hours lifestyle is all about. At the end of the day, this lifestyle seeks ways to relieve stress and find a more harmonious frequency. We suggest trying one of our favorites- Sparket Sugar Wax Blueberry, and choosing from the activities below to help you de-stress and unwind:
Explore Oklahoma's trails and go hammocking
Watch a sunset at one of the following parks:

Quartz Mountain State Park – Lone Wolf
Mayo Penthouse Bar - Tulsa
Lake Eufaula - Eufaula
Lake Murray - Ardmore

Golf at Lincoln Park Golf Course - Lincoln Park Golf Course
PARTY GOER
The Party Goer lifestyle is all about the good times and letting go of reality for a bit. Maybe you want to step out of your comfort zone to experience new things? Try some Sparket Honey Banana flower and consider hese activities to keep grooving this 420!
Pedal bar with your friends - Oklahoma City
Go to a line dancing bar - Oklahoma City
Go bar hopping - Oklahoma City
With all the smells that will be roaming the air this 420, we want to help guide you to the right lifestyle for you. For the best cannabis strains that will accentuate your state of mind, take a look at our Lifestyle Spectrum and menu. Stop by a top-rated dispensary near you to meet with a cannabis guide that will help you find the perfect product to accompany your desired journey.
---
We use cookies to analyze our site usage and performance, and to ensure you get the best experience on our website. By using our site you consent to our use of cookies. See our privacy policy for more information.